Featured on KDVR: Best Grinch Outdoor Christmas Decoration
This article by Keira Hulihan about best Grinch decorations features only Gemmy products.
Some might argue that one of the best aspects of the holiday season is getting to decorate, and one of the best places for displaying favorite decorations is in the front yard. The design options are endless, allowing you to really get creative and display all your favorite characters and what better character of Christmas is there than the Grinch?
If you're looking to feature some Grinch Christmas decorations in your yard this year, consider the Gemmy Pre-Lit Grinch and Max on Sled Inflatable, which stands 6 feet tall to welcome Christmas in your yard.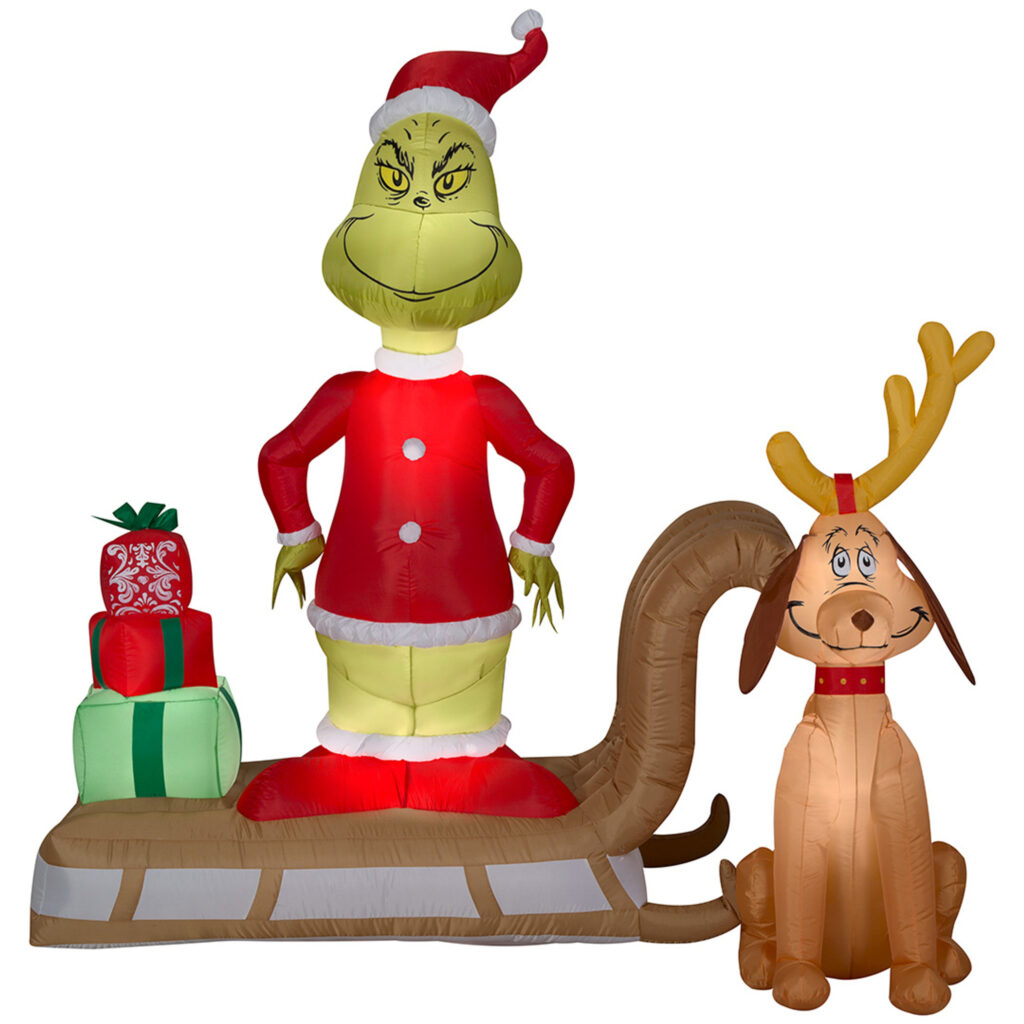 Top Grinch outdoor Christmas decoration
Depicting the Grinch and his lovable dog Max, this inflatable stands approximately 6 feet tall and has lights to make it shine at night.
Top Grinch outdoor Christmas decoration for the money
For around $30, this 4-foot inflatable Grinch will add a sense of wonder to your front yard.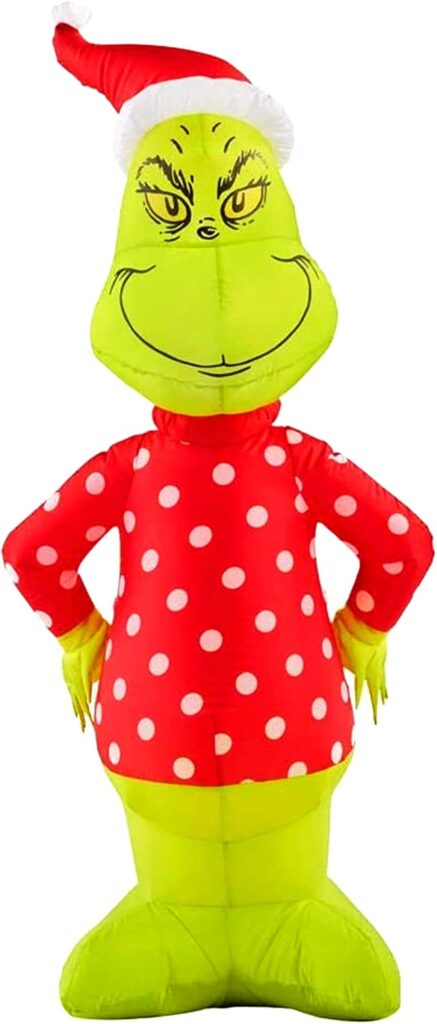 Worth checking out
Standing at 4 feet tall, this inflatable just needs to be plugged in and staked down before it's ready to go.