Jolly and Playful Christmas Inflatables from Gemmy
Discover Captivating Decorations to Spread Holiday Cheer
The Home Depot welcomes a delightful lineup of Gemmy Airblown® Inflatables this season. As decorators begin work on their festive displays, these inflatables offer a creative and fun way to transform any outdoor space into a lively holiday haven.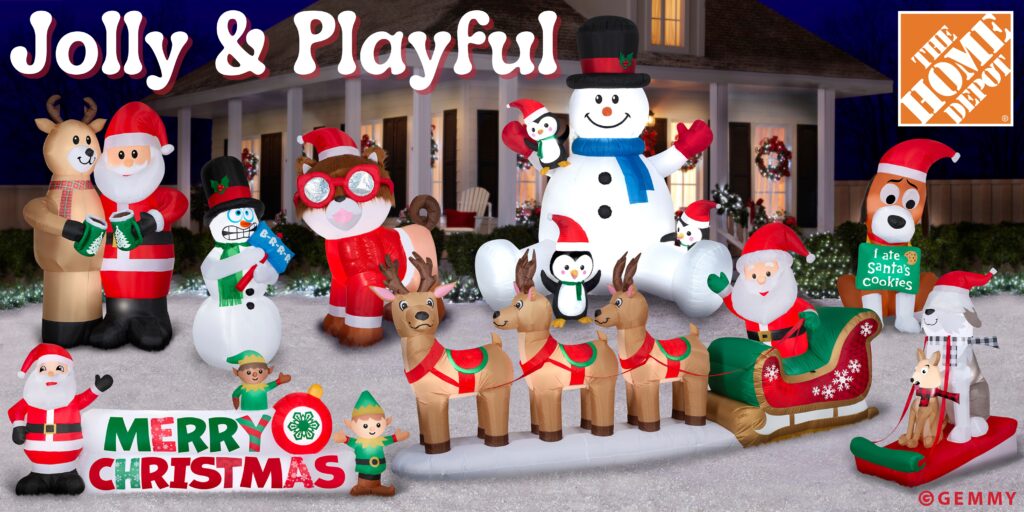 Animated Airblown® Inflatables
Animated "Cheers": Spread holiday cheer with this 8-ft tall inflatable that features Santa and a scarf-wearing reindeer clinking matching green Christmas tree mugs in a "cheers" motion.
Animated Snowman: Chill out alongside the shivering 6-ft tall snowman holding a blue sign that reads "B-R-R-R," complete with a green scarf and charming top hat.
Airblown® Scenes
Animal Airblown® Inflatables
Available in-store and online at The Home Depot with a variety of themes and sizes, there's a perfect fit for every holiday decorator.