Thrilling New Lighting Effects for Halloween
Make your home look eerie with our newest Halloween lighting effects. Add these lighting effects to your décor and spook your neighbors when they come to your door.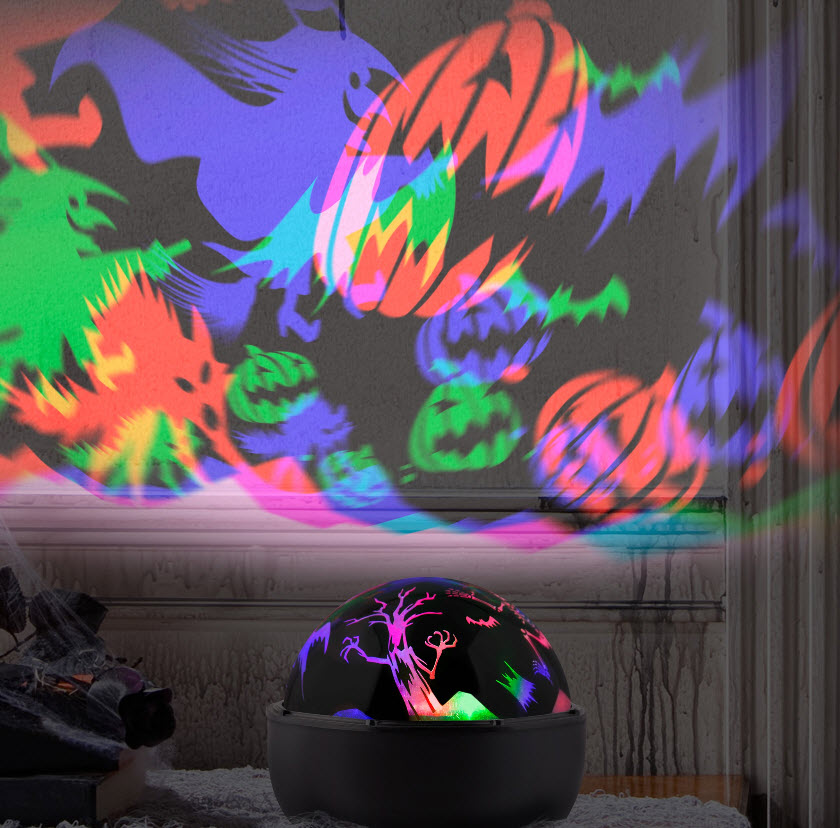 ShadowLights™ Flying Ghosts with Witches
Set up indoor decoration with battery-operated LED Flying Ghosts and Witches ShadowLights™It projects colorful flying ghosts, witches, pumpkins, and cats onto flat surfaces. It can be placed in the center of a room or paired with other decorations for the ultimate Halloween party.
Grimmotion™ Reaper with Moving Eye
This Grim Reaper has his eye lurking for unwanted visitors. This skeletal figure with its hooded robe is sure to add a scary element to your home. Its eye will move back and forth to see who is hiding behind the shadows.
Black Light LED Spotlight
Black lights for Halloween are classic for any outdoor display. Place this spotlight on bushes to create eerie shadows within your yard or shine it on a porch to create a spooky entrance. This Black Light LED Spotlight includes a 3-way switch for customizable effects. Choose from a steady light or eerie flickering effect.
Fire & Ice™ Specter Projector
This Fire & Ice™ Specter Projector not only includes sound, but it also includes 6 different slides to create different Halloween scenes. Choose from a haunted ghost, skull, skeleton, jack-o-lantern, witch or cat. As the Fire & Ice™ lighting effect displays the Halloween icon of your choice, it will also play frightful sounds and phrases. No one will know the projection and sound come from the decorative skull casing. Available at Home Depot.
Let the Halloween decorating begin!