Featured on Pirates & Princesses: Disney Hitchhiking Ghosts and Sanderson Sisters Inflatables Once Again Available
This article by Kambrea Pratt features Gemmy's Haunted Mansion and Hocus Pocus inflatables.
Last year everyone was looking for the Disney's Haunted Mansion Hitchhiking Ghosts inflatable and the Hocus Pocus Sanderson Sisters inflatables. They were sold out fairly quickly and were hard to get. Now they are back in stock and Halloween is only about three months away.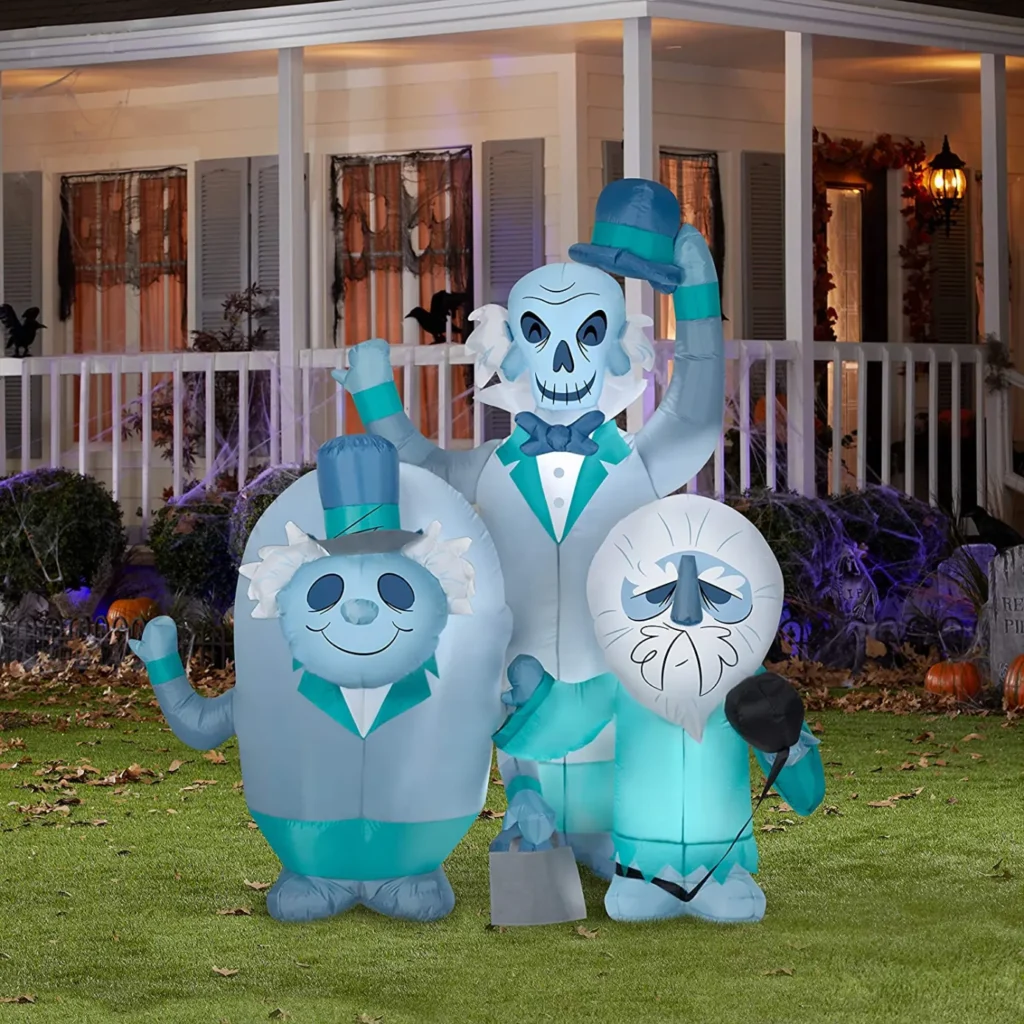 Haunted Mansion Hitchhiking Ghosts Inflatable
The Hitchhiking Ghosts inflatable is by Gemmy, so you know it's going to be of a higher quality that some of the other brands out there. It measures about 6-feet-tall. Here are the official measurements in inches: 72.05×33.46×62.99
The price on this one is $159.99
The other popular offering from last year was the Sanderson Sisters 'Hocus Pocus' Inflatable
This was also an inflatable produced by Gemmy. It features Winifred, Mary and Sarah Sanderson from 'Hocus Pocus.' There will be a 'Hocus Pocus 2' coming out this year so I fully expect this inflatable to gain popularity and possibly sell out again.
The measurements on this one are (in inches): 54.72×28.74×77.95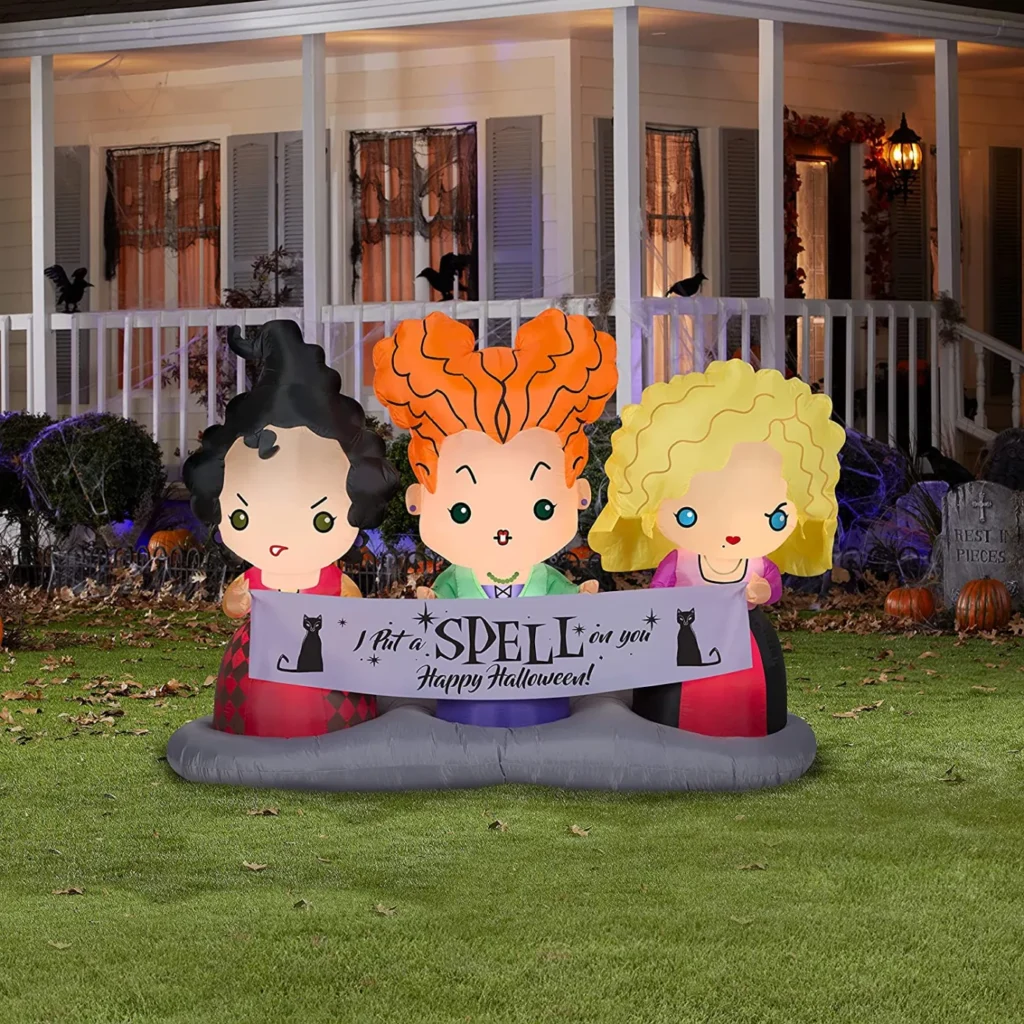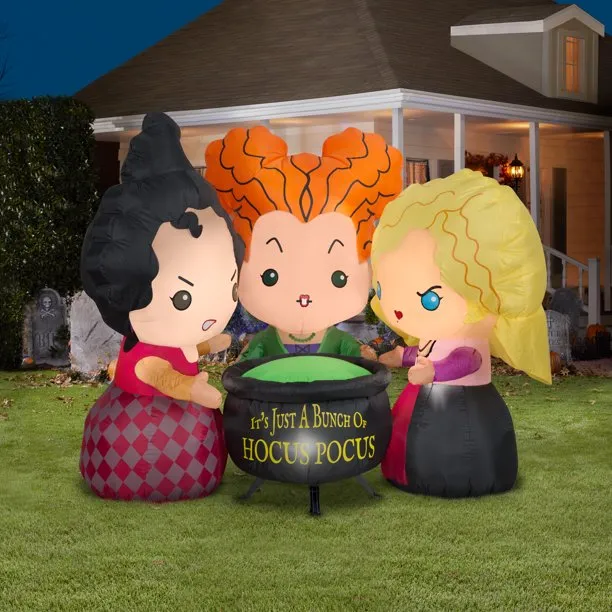 Another version is now available that has the sisters around a cauldron.
This version is also by Gemmy and measures 53.94 x 37.80 x 48.82.
You can find this one at Walmart, if it is available.
I do want to make note that there is an individual Winifred Sanderson inflatable this year.
She is also by Gemmy. Standing 4.5 feet tall, Winifred holds a pumpkin that says "Gather Round Sisters."
The price on this one is about $55.99 and can be found at Oriental Trading Company.
She was available at other locations but she has sold out. It is possible she could come back into stock but Oriental Trading is your best bet.
Happy hunting!
What do you think? Comment and let us know!