Featured on The Pioneer Woman: 20 Best Walmart Halloween Decorations to Get You Set for Spooky Season
This article by Nora Knoepflmacher features three Gemmy Halloween decorations.
There are so many fun Halloween activities to get you into the spirit of the season (pun intended!) this fall. You can head to the pumpkin patch to round up this year's picks, or bake some festive desserts in your favorite Halloween cake pans. You could even dress up in matching best friend costumes or queue up your favorite scary Halloween movie for a hair-raising night in. The possibilities are endless, but nothing screams "Halloween" quite like decorations. There's no better way to announce to the world (or at least your neighborhood) that spooky season has finally arrived than breaking out the Halloween décor and turning your home into a haunted (but cute) house!
Fearful you won't be able to get your hands on the Halloween decorations of your dreams this season? Save your fright for October 31, because Walmart understands the importance of the holiday. The retailer is already offering affordable and creative décor essentials that work as both indoor Halloween decorations and outdoor Halloween decorations. There's even Halloween wreaths, Halloween window decorations, and everyone's frightful favorite: Halloween inflatables! Trust us—you're bound to find a haunted item (or three!) that you'll want to put on display this Halloween.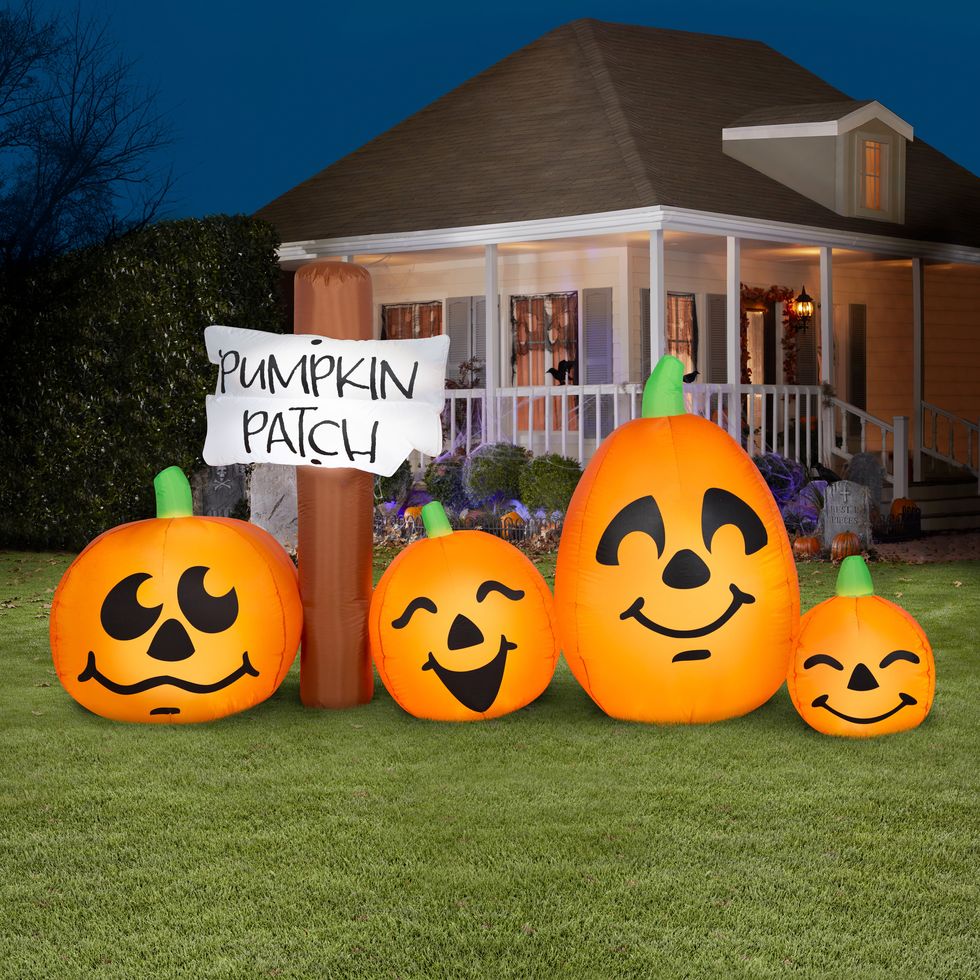 Inflatable Pumpkin Patch
We say: gourd big or gourd home! There's a lot to love about this durable, inflatable pumpkin patch that will light up your lawn this Halloween!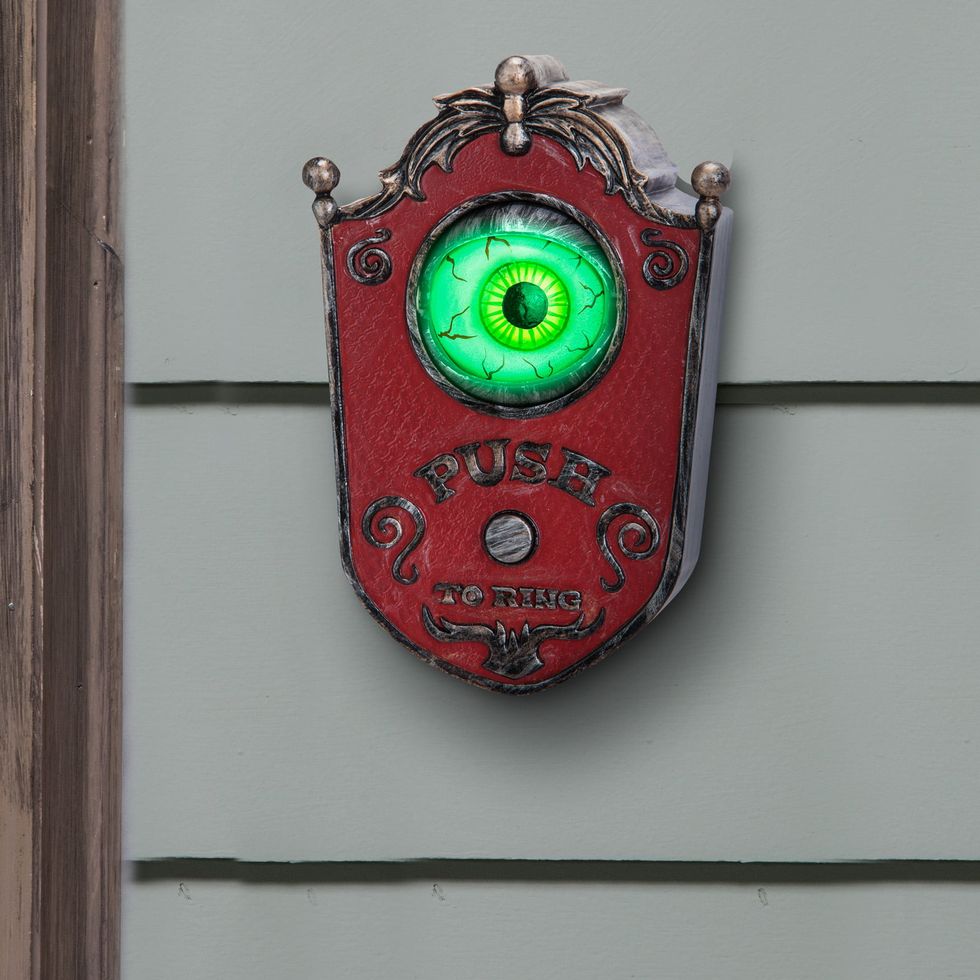 Animated Eyeball Doorbell
Elevate your trick-or-treat game with this super scary spider doorbell that actually speaks when you ring it! The blood-shot eyeball will look around, say "welcome" with a sinister voice, and then expel creepy noises and phrases that'll certainly cause some screams.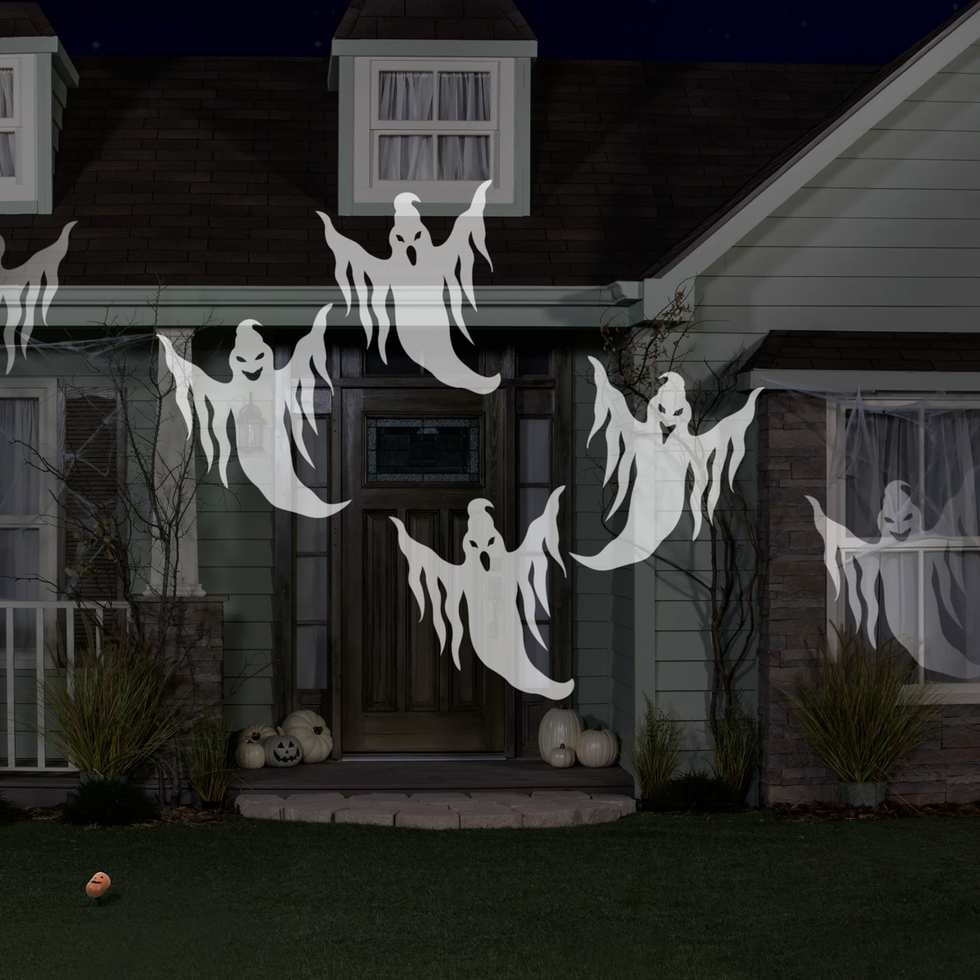 Ghosts Whirl-A-Motion Projection Light
Watch a scary flock of ghosts twirl around on the exterior of your home with this easy projection light. Simply stake the projector into the ground and set it up in front of a flat surface to achieve this boo-tiful show.